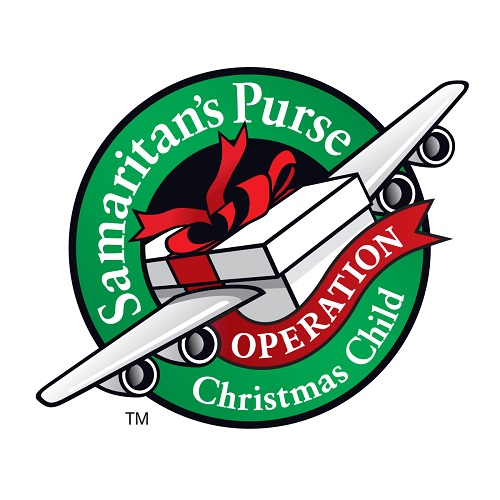 Christmas Gift Box
Items needed for Operation Christmas Child Samaritan's Purse
Hygiene items: Toothbrush (no toothpaste please), hairbrush, stick deodorant, bar soap, washcloth, comb, lip balm, Band-Aids, fingernail care kits, wet ones, shower washing puffs, dental floss, purse size Kleenex packs, cup, hair accessories, plastic soap box, Q-tips, toothbrush case, small folding cosmetic case with mirror.
Boy items:  Small tools, duct tape, flash lights & batteries, work gloves, wallets, handkerchiefs, watches, t-shirts, flip flops, books, stickers, match box cars, yo-yo's, plastic animals, calculator, craft supplies, cards, harmonica, silly putty.
Girl items: Tote or small purse, hair items, combs or hair brushes, stickers, tee shirt, sewing kit, book, sunglasses, nature or educational cards, watches, cups, jewelry, clip on or stick on earrings, flip flops.
School Items: Pencils, markers, crayons, glue sticks, sticky notes, books, rulers, note pads, pens, pencil boxes, stickers, bookmarks, coloring books, safety scissors/scissors, chalkboard & chalk, erasers, highlighters, paperclips, calculators.
Toys: Craft Supplies, books, stickers, cars or trucks, puzzles, dolls, plastic animals, balls, jacks, yoyos, silly putty, noisy toys, jump ropes, harmonicas, sunglasses, Legos, stuffed animals, small Frisbees, games.
We plan to pack 24 boxes. 12 girl boxes and 12 boy boxes by age brackets.   4 items are needed for each age bracket. Mark your items accordingly.      Boy 2-4, Girl 2-4, Boy 5-9, Girl 6-9, Boy 10-14 or Girl 10-14
Thank you for giving to this wonderful children's mission!